Pupils who spoke with inspectors said they feel safe and that bullying or racism are not an issue for the school. Pupils know how to keep themselves safe from strangers.
Ofsted 2017
E-safety
At Mill Rythe Infants we ensure that all pupils are aware of ways that they can stay safe at school, at home and online. All of our children have had a dedicated series of assemblies focused upon e-safety, through a child-friendly website called 'Think-U-Know'. This website contains a series of videos about various internet safety problems which the children are then able to discuss, find solutions for and discuss in circle times with staff. We have talked about keeping our private information to ourselves, including our name, age, address and school. During the assemblies, we also learned that sometimes people can pretend to be other people when online as we don't know them in real life.
If you click on the picture below, it will take you to the website. Please feel free to ask your child about what they know about keeping safe online.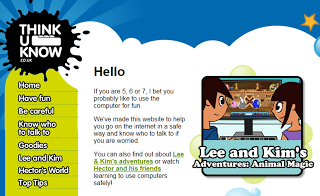 Other useful websites are listed below:
All pupils, parents, staff and governors sign a 'safe use of ICT' commitment to ensure that we are all following clear guidelines and staying safe online.
Clever Never Goes
We have also worked with the children on 'Clever Never Goes' which teaches the children about how to be clever and keep themselves safe. Click the picture below to visit the website.
Safer strangers, safer buildings
When out and about, many children have lost sight of their parents. We aim to support pupils when this occurs by training them to look for safer strangers and safer buildings when this happens. All the children had an opportunity to share how they felt if this had happened and what they did to find their parent. The pupils then heard the story of a child who got lost and which safer strangers she asked to help e.g.
-A person working at a till in a shop
-A policeman
-A teacher
-A doctor
Safer buildings could be
-Mosques, synagogues or churches
-Shops
-Police stations
-Fire stations
A handy website to support you in discussion with your child is http://www.childseyemedia.com/safety.html
The Year R pupil panel and their friends made examples of the safer buildings for us to display in schools to remind us how to stay safe if we get lost.
December 2017 Update
With the Christmas holidays approaching and the prospect of children perhaps receiving digital media as a gift in some shape or form – tablets and gaming consoles, for example – we thought it would be an appropriate time to remind you about the responsible use of such devices.
Following, the recent news stories relating to the Police's increasing concerns about child exploitation through social media (
http://www.bbc.co.uk/news/uk-42224148
), please do take the time to set up robust parental controls on devices and ensure that you set the passwords and codes so that only you know them.
Aside from the risk of exploitation and cyber bullying, it is unfortunate in this day and age that content exists on social media that would be inappropriate, and potentially harmful, for young children to view.
If your child receives images or videos on via any social media featuring people that are naked or are sexual in nature, these should be deleted immediately and
reported to the Police
on the non-emergency
101 telephone number
. Many people are still unaware that showing or sharing such images or videos with others could mean they are committing a crime. However, if a genuine mistake is made, it would be treated as such by the Police.
Cycling helmets
We encourage all our pupils to wear cycle helmets at all times. A local child from the Havant area has begun a petition to make wearing a helmet mandatory for people who ride bikes. Maisie and her family would appreciate any signatures to help it catch the eye of parliament. Please click the link below.
https://petition.parliament.uk/petitions/213508